Artesian Insurance has been helping families and business owners in Beaverlodge and the surrounding areas for over 30 years.
Automobile Insurance
G
Why pay more in Insurance premiums then you have to? Contact our brokerage for a free auto quote. Because we are an Independent Insurance brokerage we are able to sell for a number of different Insurance Companies. read more
Automobile Insurance
F
We look forward to hearing from you.
There are a few things you can provide us to get an accurate quote:
Date of birth
Driver's license #
Drivers abstract for last 3 years in Alberta or any other province where you have held a valid driver's license
Most recent Insurance provider and policy #
Insurance Claims History for the last 6 years in Alberta or any other province where you have recently insured
Vehicle information includes year, make, model, and serial # if available
Use of vehicle – pleasure, or commercial
Home Insurance
F
We look forward to hearing from you.
Many individuals are unsure about the "rebuilding" cost of their home. It is very important to insure your home to its proper "rebuilding" value to ensure you get full benefits in the event of a loss. The "rebuilding" value of your home should be reviewed every 5 years in order to keep up with rising costs of labour and materials. Be aware, it is up to you to ensure your home is insured to value.
Travel Insurance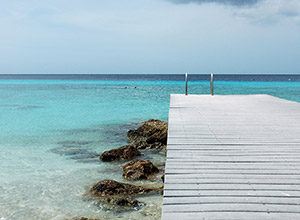 G
Don't get caught in an unexpected emergency abroad that could end up costing you or your loved ones an extreme amount of money. Come in prior to departure and speak with a representative who can provide emergency medical insurance worldwide. Ask about our annual multi trip policies as well. read more
Travel Insurance
F
Multi-Trip plans cover you for an unlimited number of trips during one year, with options for trip durations, no matter where, when or how often you travel.
Did you know that Alberta's provincial health plan only covers a fraction of healthcare expenses incurred outside Canada? Their coverage when travelling to another province is also limited. Our Insurance has a plan to fit every traveler's needs. We'll sit down with you and provide you and your family with the right coverage so you can relax and enjoy your vacation.
Motorcycle/ATV Insurance
G
A lot of individuals in Alberta enjoy a smooth summer ride on their motorcycle. Most wait all winter to pull it out of storage, dust it off and go cruising. Don't let the excitement make you forget to start or renew your insurance coverage. read more
Motorcycle/ATV Insurance
F
What's your favourite ride? Open road or city? Whether it's a bike or a scooter make sure you're covered. You can choose from a stand alone policy or add it to your current vehicle policy.
Our Office Hours
Mon-Fri 9:00-5:00
Closed 12:00-1:00
Contact Us
Call or write to us for help with your insurance.
Office: 780-354-2810
tollfree: 1-888-899-8222
fax: 780-354-2775
P.O. Box 690,
913-2nd Ave
Beaverlodge, AB
T0H 0C0
I was getting auto insurance quotes and Artesian was able to find cheapest and most affordable insurance.…
anonymous
It was nice to talk to someone local and not be just a number.
Susan
Always great customer service.
Bill
Members of: